YOUR VAULTEK™ COMES FULLY EQUIPPED WITH POWERFUL FEATURES
Interactive Bluetooth® Enabled App
(Not available for the VE10)
Smart Safe Technology uses the optional Vaultek™ App for a highly interactive experience from your smartphone. Bluetooth access can be easily toggled on/off using the available hotkeys if desired and still maintain all other safe functions. Rechargeable lithium-ion battery provides power for 4 months, and charges in 2.5 hours with the included micro-USB charging kit.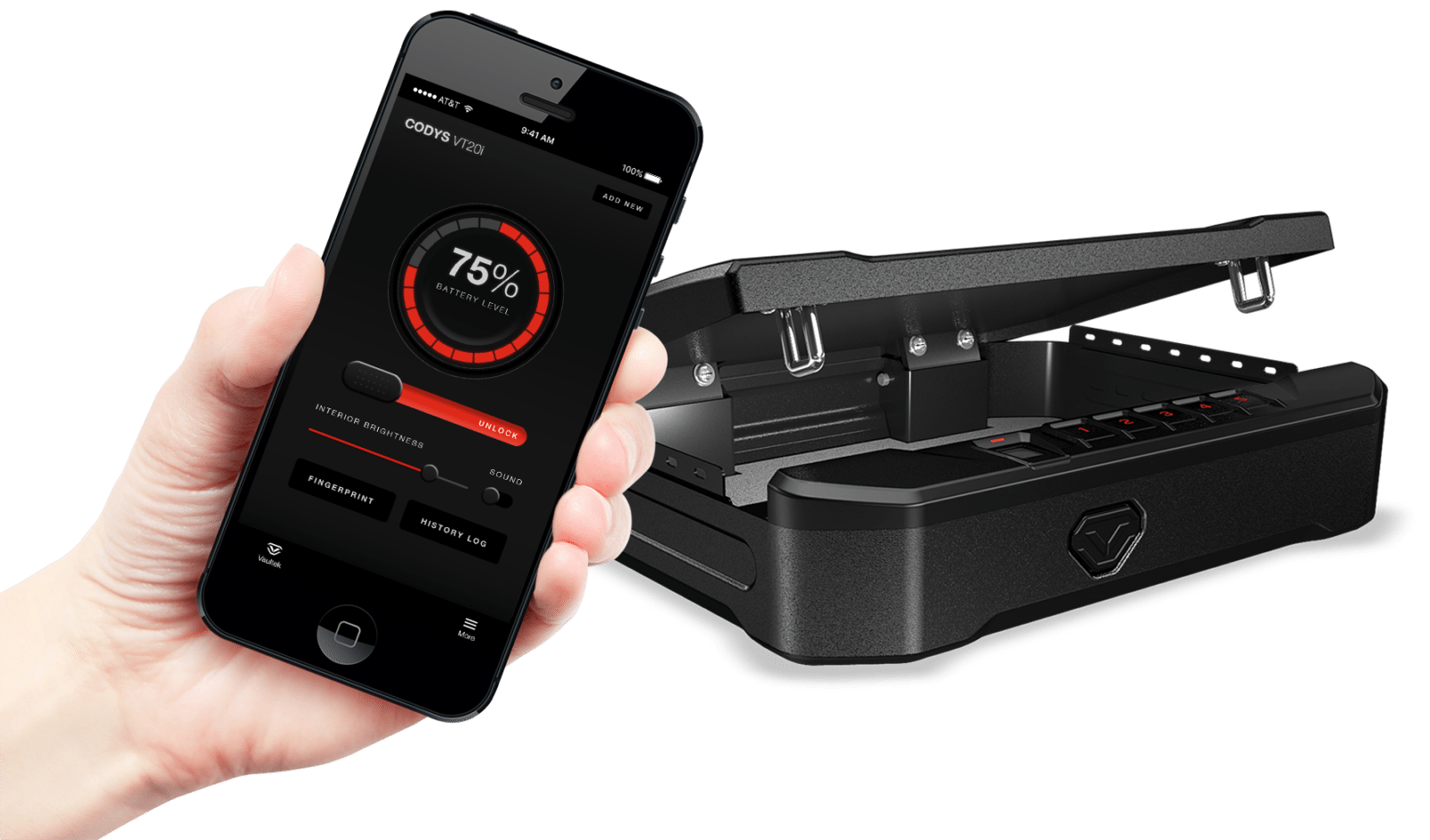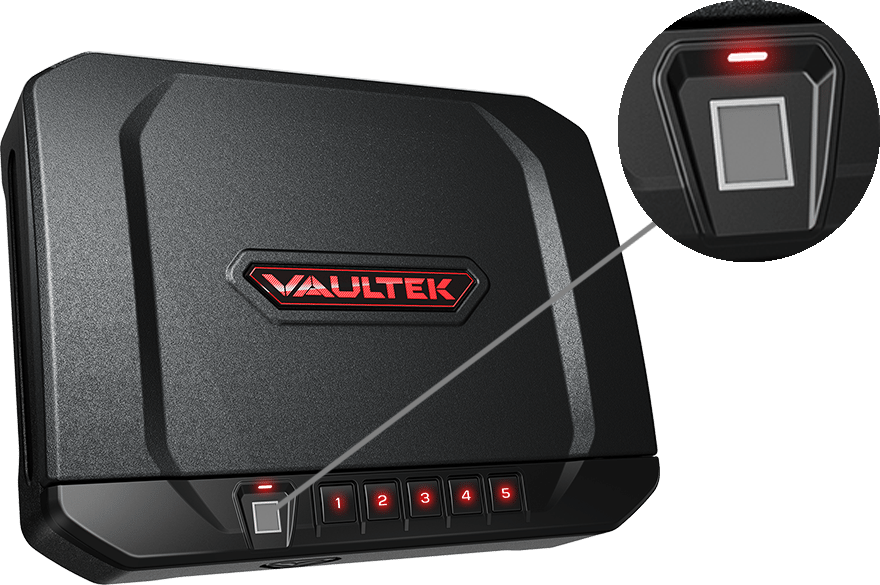 Biometric Scanner
(ProVTi, VT20i + VT10i only)
A high resolution fingerprint scanner grants quick access to the safe and has the capacity to store up 20 different user IDs.
Biometric Security
The scanning method uses a point method to measure the distance between specific features of your print. Your fingerprint is not actually stored on the safe, nor can your actual fingerprint be recreated with the data. This results in safeguarding your identity while providing quick and accurate access.
Backlit Numeric Keypad
The keypad illuminates in low light environments via proximity sensor that detects hand presence.
The keypad illuminates in low light environments via front mounted proximity sensor that detects hand presence. They keypad can also control core safe features such as activating stealth mode, detecting tampering, and activating travel mode (low power mode).

Manual Key
In the event of loss of power, the safe can be accessed via backup keys. Backup key entry is enhanced using a rugged wafer lock. This is difficult to pick and more secure than an average barrel lock. It doesn't stop there. The double sided CNC machine keys give you the extra level of craftsmanship and security you would expect from Vaultek™.
Rugged Unibody Design
The exterior shell is a one piece design formed from carbon steel without welds for superior strength and rigidity.
It goes without saying, the VAULTEK™ Safe was created from the ground up with superior materials meant for keeping unwanted guests out.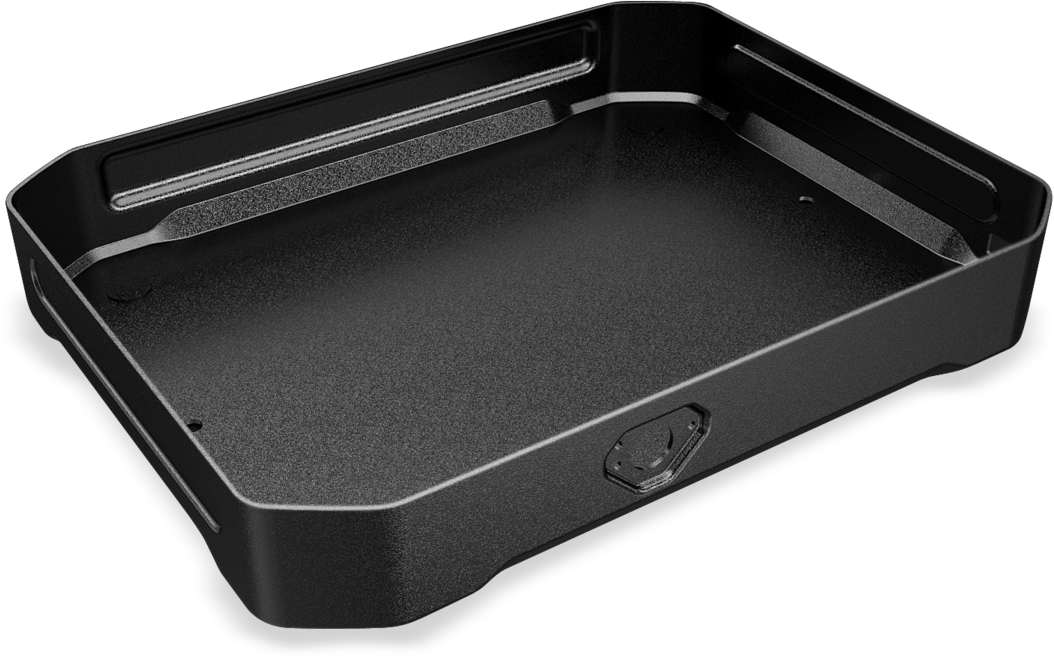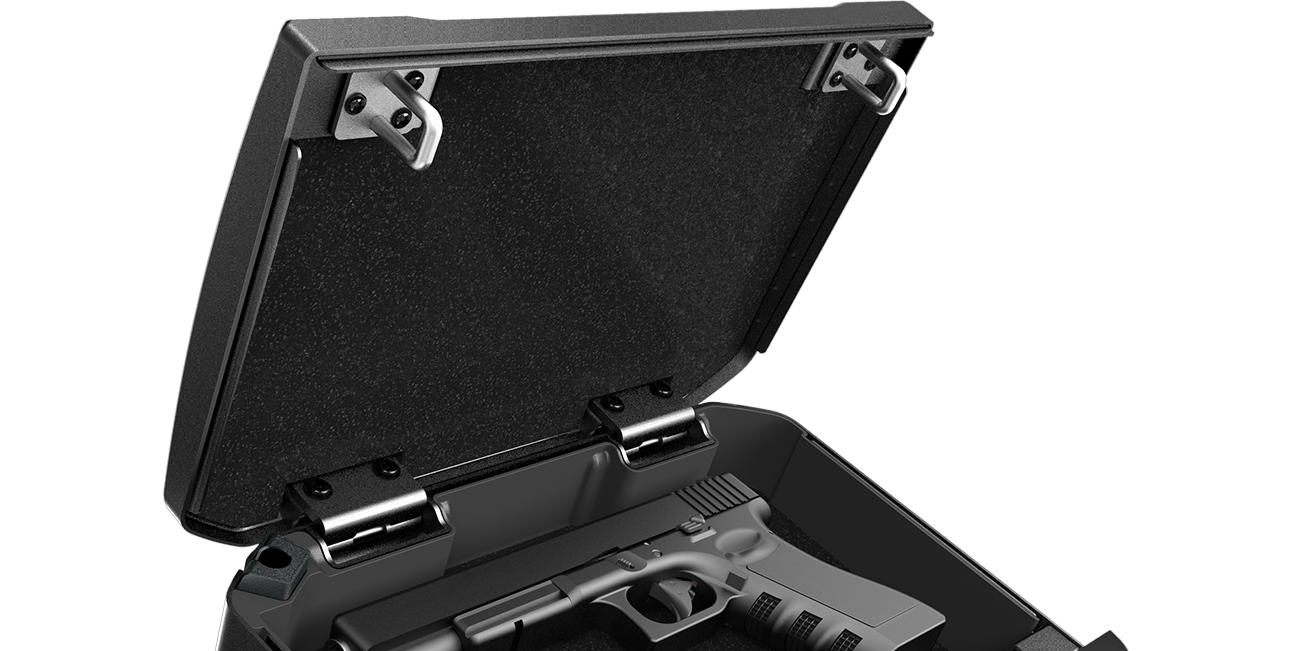 Two Point Anti-Impact Latches
(Single latch in the VE10)
Impact resistant latches are designed to withstand forceful impacts. You'll sleep safe and sound knowing your VAULTEK™ safe won't be opening without your permission.
Anti-Pry Reinforcements
Anti-pry bars line the seams to prevent tools from attempting to break the safe open. So no pry bar will be popping open your safe.
Interior mounted hinges can not be breached from the outside. That means your VAULTEK™ safe truly is safe.